Blog
September 4, 2017 |
Challenging a will alleging undue influence.
In Australia it is extremely difficult to successfully challenge a will based on the grounds of undue influence: So difficult here that there have only been about three successful cases in the last 100 years. And each of those cases    has been in conjunction with a finding by the judges of the will makers lack  of testamentary capacity. 
In Australia you must prove the will maker was actually coerced into making the will against his or her wishes. Proving harassment and/or other inappropriate conduct against the will maker will do you no good. 
However if you lived in California USA for example you would have a much fairer chance of success in circumstances where a will maker has clearly been taken advantage of, but; not in Australia.
The following portion of Californian legislation, is in my opinion, good legislation and it's a pity it does not exist in Australia. So when you read it be aware that virtually all of it does not apply in Australia.  So, if your case is like any of the examples hereunder, common sense would tell you that you would have a good case. Yes you would in California but not here in any Australian States.
So, when reading the information hereunder please read it as confirmation that if the evidence fits your case here in Australia for challenging a will you will not have a successful claim.   
Here is the California law;
  " (a) "Undue influence" means excessive persuasion that causes another person to act or refrain from acting by overcoming that person's free will and results in inequity. In determining whether a result was produced by undue influence, all of the following shall be considered:
(1) The vulnerability of the victim. Evidence of vulnerability may include, but is not limited to, incapacity, illness, disability, injury, age, education, impaired cognitive function, emotional distress, isolation, or dependency, and whether the influencer knew or should have known of the alleged victim's vulnerability.
(2) The influencer's apparent authority. Evidence of apparent authority may include, but is not limited to, status as a fiduciary, family member, care provider, health care professional, legal professional, spiritual adviser, expert, or other qualification.
(3) The actions or tactics used by the influencer. Evidence of actions or tactics used may include, but is not limited to, all of the following:
(A) Controlling necessaries of life, medication, the victim's interactions with others, access to information, or sleep.
(B) Use of affection, intimidation, or coercion.
(C) Initiation of changes in personal or property rights, use of haste or secrecy in effecting those changes, effecting changes at inappropriate times and places, and claims of expertise in effecting changes.
(4) The equity of the result. Evidence of the equity of the result may include, but is not limited to, the economic consequences to the victim, any divergence from the victim's prior intent or course of conduct or dealing, the relationship of the value conveyed to the value of any services or consideration received, or the appropriateness of the change in light of the length and nature of the relationship. 
So all the common sense goes to California but as states from the beginning of this article that common sense does not apply in Australia because we follow the English law and the evidence here is that the will maker would have to literally forced to make a will.
Eric Butler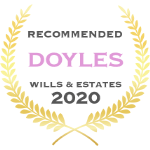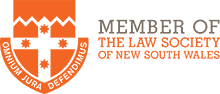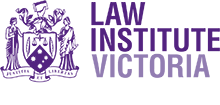 Testimonials
Exceptional skills of compassion and understanding.
Kindness and listening skills.
Professional and people are lucky to call you "mate".
I will always remember and hold you in great esteem.
A good bloke with a good heart.
Thank you for always keeping to your word.
Help was wonderful and restored my faith in people.
I consider myself blessed I was able to receive your help.
I have been repeatedly impressed with your professionalism.
Consideration and efficiency.
Grateful for your honesty.
Thank you for your free professional advice.
Explained the facts concisely without any complications.
Would highly recommend you to anyone.
Sure to recommend you to my friends and colleagues.
Glad I had you on my side at mediation.
Will thoroughly recommend you to anyone.
Very sensible but protective at mediation.
So impressed with your return phone calls to me.
So impressed by you trying to protect me.
Advice invaluable and straightforward.
Professional but at the same time caring.
Always took the time to have an in-depth discussion.
Would not hesitate to recommend you to anyone.
Have no hesitation in highly recommending you to anyone.
Explained legal costs very clearly.
Genuine highly skilled Lawyer.
No complicated legal jargon.
You were right from the beginning Eric.
Available day, night and weekends.
No words to express my thanks and deep gratitude.
Compassion and long and hard devoted hours.
Immediate response to my phone calls and emails.
Personal and professional manner.
Explained things in a language that I could understand.
Free help and would recommend you to anybody.
Discreet manner handling a difficult situation.
Free initial advice delivered the same day as my enquiry.
Plain English answers and no complicated legal jargon.
Setting out easy to read information on legal fee costs.
I have full faith in your integrity.
Answered my questions quickly and thoroughly.
Very grateful I had someone like you representing me.
Explained things so clearly.
Patience and understanding.
The first thing that struck me was how approachable you are.
Advice in plain English and knowledgeable.
Professional, genuine and honest.
Mum still talks about how wonderful you were.
Outstanding professionalism.
Availability was outstanding.
Perseverance and especially your patience.
I appreciate your integrity.
Never failed to be transparent and brutally honest.
Kept to your word on legal costs.
Answered to phone every time I called.
Explained it to me so clearly.
We are always available for a free no obligation discussion
1800 960 156
Sydney
Eric Butler, Solicitor
Sydney NSW 2000.
Level 13, 111 Elizabeth Street ,
i

1800 960 156
Melbourne
Eric Butler, Solicitor
Melbourne VIC 3000.
Level 11, 456 Lonsdale Street,
i

1800 960 156
Brisbane
Eric Butler, Solicitor
Brisbane Brisbane QLD 4000.
Level 10, 95 North Quay,
i

1800 960 156
Newcastle
Eric Butler, Solicitor
Newcastle NSW 2300.
Level 1, 45 Hunter Street,
i

1800 960 156