Blog
September 12, 2017 |
Daughter in NSW out of time but still successful contesting a will.
Link: 
 Stone v Stone [2016] NSWSC 605
Size of the Estate:
House valued at about $400,000
Liabilities about $93,000
Potential Notional Estate
Summary:
The deceased died on 27 June 2014 aged 83, survived by the defendant (now aged 87, his third wife to whom he had been married for 39 years since 1975, and with whom he had lived before marriage for a further 7 years since 1968), the plaintiff the deceased daughter aged 53. 
Deceased will dated 27 September 1990, the deceased appointed his widow to be his executor and trustee and gave the whole of his estate to her; Probate of the will was granted to the widow on 13 January 2015. 
The plaintiffs summons filed on 11 August 2015 – about six weeks after the expiry of the twelve month limitation period.
Questions for the judge to answer;
Has the plaintiff established sufficient cause for not having made the application within time and, if so, should time be extended as a matter of discretion; 
Has the plaintiff been left with inadequate provision for her maintenance and advancement in life and, if so, what if any provision should be made for her; and
Should a designating order be made in respect of notional estate.
The judge said the plaintiff has amply shown sufficient cause for the application not having been made within the 12-month period. The defendant had been on notice of the intention to make a claim since April 2015.
The Court has discretion to extend time, having regard to all the circumstances of the case, but only if sufficient cause is shown for the application not having been made within the 12-month period. This limitation period is not merely procedural nor a mere formality.
Having surmounted that hurdle, the plaintiff must also persuade the Court that the discretion to extend time should be exercised in her favour, having regard to all the circumstances. The judge said yes because there was no "unconscionable conduct" on the part of the plaintiffs.
Now the judge needed to look at whether provision should granted. He said, "Formerly, the yardstick applied was that of the wise and just testator. Nowadays, it is fashionable to couch it in terms of "community standards", subject to the qualification that the Court's determination is made having regard to the circumstances at the time of the hearing, rather than at the time of the testator's will or death.
About the Plaintiff:
The plaintiff obtained the advice of a number of solicitors in the year following the death of the deceased, and was aware of her right to claim provision and the statutory time limit for doing so well before it expired. By April 2015 – well prior to the one-year anniversary of the deceased date of death – the defendant and her legal representative had been notified that she intended to make a claim. On 22 June 2015, a few days before the expiry of the 12-month period, the solicitor, on behalf of one plaintiff wrote to the defendants solicitor, requesting agreement to a 14-day extension of time which was granted.
Further correspondence took place between solicitors and finally proceedings were commenced 6 weeks out of time on 11 August 2015
Plaintiff's Health. Finances. Legal Costs:
Aged 53 and in about 2005, she was diagnosed with chronic facial dermatitis, which continues to affect her and of which she is highly self-conscious. This has led to diagnoses of a range of anxiety disorders, including agoraphobia, which impede her capacity for employment. This was compounded by bereavement issues arising from her father's death, resulting in a referral to a psychologist on a mental health plan in 2015 and 2016.
She had no assets and insufficient income to meet her needs. She wanted to undergo a degree and needed dental work and a motor vehicle, asking the court for about $240,000
About the Deceased and the Defendant:
The deceased received an insurance payment of $100,000. He became entitled to an aged pension from 21 January 1996 when he attained 65 years of age.
Following the second car accident, the deceased health declined. He made his last will on 27 September 2010, leaving the whole of his estate to Estelle and she to be Executor  
Defendant's Health, Finances, Legal Costs:
Defendant's had advanced macular degeneration which severely impacts her sight; her hearing is obviously poor; and she suffers from a chronic digestive illness. She still resides in the residence. Pensioner.
Court Order:
 In an attempt to satisfy all needs the judge orders
That the time for the plaintiff to apply for a family provision order be extended.
That a one-half share in the property be designated as notional estate of the deceased.
That by way of provision for the plaintiff from the notional estate of the late deceased:
The defendant receive a two-thirds share of the deceased half interest in the property absolutely, and a life estate in the other one-third share; and

The plaintiff receive the remainder in the said one-third share.

There be no order as to costs, to the intent that each party bear her own costs.
Eric Butler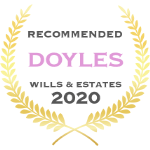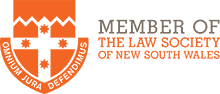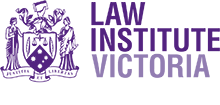 Testimonials
Exceptional skills of compassion and understanding.
Kindness and listening skills.
Professional and people are lucky to call you "mate".
I will always remember and hold you in great esteem.
A good bloke with a good heart.
Thank you for always keeping to your word.
Help was wonderful and restored my faith in people.
I consider myself blessed I was able to receive your help.
I have been repeatedly impressed with your professionalism.
Consideration and efficiency.
Grateful for your honesty.
Thank you for your free professional advice.
Explained the facts concisely without any complications.
Would highly recommend you to anyone.
Sure to recommend you to my friends and colleagues.
Glad I had you on my side at mediation.
Will thoroughly recommend you to anyone.
Very sensible but protective at mediation.
So impressed with your return phone calls to me.
So impressed by you trying to protect me.
Advice invaluable and straightforward.
Professional but at the same time caring.
Always took the time to have an in-depth discussion.
Would not hesitate to recommend you to anyone.
Have no hesitation in highly recommending you to anyone.
Explained legal costs very clearly.
Genuine highly skilled Lawyer.
No complicated legal jargon.
You were right from the beginning Eric.
Available day, night and weekends.
No words to express my thanks and deep gratitude.
Compassion and long and hard devoted hours.
Immediate response to my phone calls and emails.
Personal and professional manner.
Explained things in a language that I could understand.
Free help and would recommend you to anybody.
Discreet manner handling a difficult situation.
Free initial advice delivered the same day as my enquiry.
Plain English answers and no complicated legal jargon.
Setting out easy to read information on legal fee costs.
I have full faith in your integrity.
Answered my questions quickly and thoroughly.
Very grateful I had someone like you representing me.
Explained things so clearly.
Patience and understanding.
The first thing that struck me was how approachable you are.
Advice in plain English and knowledgeable.
Professional, genuine and honest.
Mum still talks about how wonderful you were.
Outstanding professionalism.
Availability was outstanding.
Perseverance and especially your patience.
I appreciate your integrity.
Never failed to be transparent and brutally honest.
Kept to your word on legal costs.
Answered to phone every time I called.
Explained it to me so clearly.
We are always available for a free no obligation discussion
1800 960 156
Sydney
Eric Butler, Solicitor
Sydney NSW 2000.
Level 13, 111 Elizabeth Street ,
i

1800 960 156
Melbourne
Eric Butler, Solicitor
Melbourne VIC 3000.
Level 11, 456 Lonsdale Street,
i

1800 960 156
Brisbane
Eric Butler, Solicitor
Brisbane Brisbane QLD 4000.
Level 10, 95 North Quay,
i

1800 960 156
Newcastle
Eric Butler, Solicitor
Newcastle NSW 2300.
Level 1, 45 Hunter Street,
i

1800 960 156