Blog
August 21, 2017 |
Executor Successfully Defends Will in NSW
Link:
 Estate Raineri [2016] NSWSC 489
Summary of the evidence:
 A son and a daughter of the deceased made an application under family provision rules for extra provision out of the estate of their late mother's estate. The requirement for adequate and proper maintenance was looked into in this case.  Whether applicants were left with insufficient provision.  Claims by adult children. The Court was not satisfied the applicants were left without adequate provision and their applications for family provision relief dismissed.
Defending a will in NSW is often not easy. This NSW will contest lawyer obviously did a very good job. The claimants, after losing their case were ordered to pay the costs of the estate.
Size of the Estate: 
The parties mother died aged 81 years leaving  property in Sydney valued at $1.8m. She left 20% each to each claimant and 60% to the defendant her son. 
About the Claimants:
Each of the plaintiffs, respectively a daughter and a son of the deceased, was an "eligible person" within the meaning of the succession Act NSW.
The Judge said;
"The words "adequate" and "proper" require assessment of "adequacy of provision" relative to the facts of the particular case. What is "proper" maintenance relative to the age, mode of life and personal circumstances of the particular applicant. What is "adequate" is relative, not only to the applicant's needs, but also to his or her own capacity and resources for meeting them. What is "adequate" and "proper" is also relative to the size and composition of the deceased estate in question, other demands on the estate and the deceased's expressed, testamentary intentions"
The defendant contended, each of the plaintiffs was, independently of their mother's will, materially well off and, by virtue of the will, expected to receive 20% from the deceased's estate at least $330,000 or thereabouts.
Section 59(2) of the Succession Act provides that the Court may make such order for provision out of the estate of the deceased person as the Court thinks fit to be made for the maintenance, education or advancement in life of the eligible person, having regard to the facts known to the Court at the time the order is made."
The Claimants Relationship with the Deceased:
It was common ground between the parties that each of them was loving and dutiful towards the deceased, and that each of them maintained a close relationship with her right up until her death.
The First plaintiff was unemployed but had substantial asset is her residence the former matrimonial home of herself and her ex-husband, presently valued at $1.5 million and unencumbered. She has savings of approximately $94,000, as a consequence of superannuation payments, and no debts. She has a car, nine or 10 years old, said to be worth $13,000, although insured for $20,000.
The second plaintiff and his wife married in 1980. They have three children, respectively aged 31, 29 and 19 years. The youngest of the children remains dependent upon her parents. The second plaintiff and his wife jointly own their own home (in Burwood Road, Concord), valued at about $1.8 million or more, unencumbered. They have recently purchased a property at Sanctuary Point for $460,000, using savings of $100,000 and borrowing the remaining $360,000. The property is not rented out. The mortgage debt is a debt of choice, consequent upon a discretionary purchase.
The second plaintiff is self employed, with a taxable income of the order of $40,000 per annum net. He and his wife both own a car worth about $30,000, as well as trucks used in the family business. The second plaintiff also owns a boat, and has superannuation of $80,000. His wife has superannuation of the order of $13,000 and, it seems, some savings of her own. Her taxable income appears to be of the order of $30,000 per annum. In each case, however, up-to-date figures are not available.
Health:
The first plaintiff claims to be in indifferent health. She suffers from a compressed spine and arthritis, as a result of which she is unable to stand for extended periods of time. She also suffers from high blood pressure and reflux, both of which require daily medication.
The second plaintiff has a heart condition, from which he has suffered for many years, and he regularly takes medication for blood pressure and cholesterol problems. He suffers, also, from a torn tendon in his right shoulder which, he anticipates, will require surgery at some indefinite time in the future.
About the Defendant:
The defendant son of the deceased has been twice married. He has a daughter from his first marriage (presently aged about 38 years) and two daughters (one aged 20 years, the other 18) from his second marriage.
The defendant emphasises the closeness of his own relationship with the deceased by noting that, in each of the three wills she is known to have made (in 1973, 1998 and 2014 respectively), he was named as an executor or (had she been survived by her husband) an alternate executor.
Court Order:
No provision granted to the claimant.
The summons be dismissed without provision for each claimant and both were ordered to pay the defendant's costs of the proceedings.
Claimants Legal Costs $75,000.00
Defendant's Legal Costs $98,000.00
 Eric Butler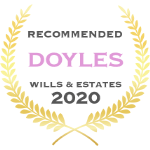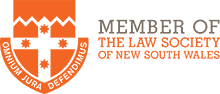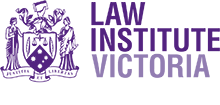 Testimonials
Exceptional skills of compassion and understanding.
Kindness and listening skills.
Professional and people are lucky to call you "mate".
I will always remember and hold you in great esteem.
A good bloke with a good heart.
Thank you for always keeping to your word.
Help was wonderful and restored my faith in people.
I consider myself blessed I was able to receive your help.
I have been repeatedly impressed with your professionalism.
Consideration and efficiency.
Grateful for your honesty.
Thank you for your free professional advice.
Explained the facts concisely without any complications.
Would highly recommend you to anyone.
Sure to recommend you to my friends and colleagues.
Glad I had you on my side at mediation.
Will thoroughly recommend you to anyone.
Very sensible but protective at mediation.
So impressed with your return phone calls to me.
So impressed by you trying to protect me.
Advice invaluable and straightforward.
Professional but at the same time caring.
Always took the time to have an in-depth discussion.
Would not hesitate to recommend you to anyone.
Have no hesitation in highly recommending you to anyone.
Explained legal costs very clearly.
Genuine highly skilled Lawyer.
No complicated legal jargon.
You were right from the beginning Eric.
Available day, night and weekends.
No words to express my thanks and deep gratitude.
Compassion and long and hard devoted hours.
Immediate response to my phone calls and emails.
Personal and professional manner.
Explained things in a language that I could understand.
Free help and would recommend you to anybody.
Discreet manner handling a difficult situation.
Free initial advice delivered the same day as my enquiry.
Plain English answers and no complicated legal jargon.
Setting out easy to read information on legal fee costs.
I have full faith in your integrity.
Answered my questions quickly and thoroughly.
Very grateful I had someone like you representing me.
Explained things so clearly.
Patience and understanding.
The first thing that struck me was how approachable you are.
Advice in plain English and knowledgeable.
Professional, genuine and honest.
Mum still talks about how wonderful you were.
Outstanding professionalism.
Availability was outstanding.
Perseverance and especially your patience.
I appreciate your integrity.
Never failed to be transparent and brutally honest.
Kept to your word on legal costs.
Answered to phone every time I called.
Explained it to me so clearly.
We are always available for a free no obligation discussion
1800 960 156
Sydney
Eric Butler, Solicitor
Sydney NSW 2000.
Level 13, 111 Elizabeth Street ,
i

1800 960 156
Melbourne
Eric Butler, Solicitor
Melbourne VIC 3000.
Level 11, 456 Lonsdale Street,
i

1800 960 156
Brisbane
Eric Butler, Solicitor
Brisbane Brisbane QLD 4000.
Level 10, 95 North Quay,
i

1800 960 156
Newcastle
Eric Butler, Solicitor
Newcastle NSW 2300.
Level 1, 45 Hunter Street,
i

1800 960 156