Blog
September 5, 2017 |
Judge sets out circumstances in will dispute passing over executor.
A summary of the Judge's comments as follows.
There are a large number of English cases where the Court of Probate has passed over an executor or revoked a grant of probate. That has been done on various grounds of which the following are examples:
The executor was of bad character, had been convicted of manslaughter in relation to the death of the testator and was in prison:
The executor had neglected his duties:
The executor had intermeddled in the estate and refused to take a grant:
The executor was away overseas:
The executor was suffering from ill-health:
The executor was of unsound mind:
The executor was not competent to take probate:
The executor had disappeared:
The estate was insolvent:
His Honour also said:
'In considering whether this it is an appropriate case to exercise the jurisdiction to pass over the named executor, I must have regard to the due and proper administration of the estate and the interests of the parties beneficially entitled to the estate. That is the guiding principle. I must also recognise that the jurisdiction is limited and that, in general, he/she, as a person who is named as executor by the testator, is entitled to a grant of probate. I also recognise that, in the ordinary case, a potential conflict of interest will not be sufficient to justify the exercise of the jurisdiction'.
 The Court's jurisdiction to pass over a named   executor is a special and limited jurisdiction.  A court should not remove an executor chosen by a testator without good cause. I have had many clients ask me to make an application to the court on their behalf on the basis that the executor chosen by the will maker is not the right person to be executor.
The law in relation to executors being appointed is clear, but yet again nothing is just black or white in this area of the law. Generally, if the executor named was chosen then that is it. It is not good complaining about the inability of the executor to do the right thing. For example, a bankrupt is not prohibited from acting as executor or administrator.
However, for another example, there have been cases where bankrupt executors have been disqualified from acting as executor. Like all cases in wills and estates each court decision will be subject to the individual facts of each case scenario.
To allege conflict of interest between the executor and beneficiary is difficult and subject to the evidence of each case because the reality is that there is very often perceived conflict of duty in many family cases however often it is not until actual conflict of duty and actual harm has occurred before a court will interfere.
Eric Butler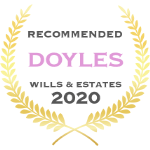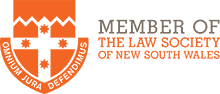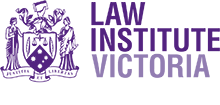 Testimonials
Exceptional skills of compassion and understanding.
Kindness and listening skills.
Professional and people are lucky to call you "mate".
I will always remember and hold you in great esteem.
A good bloke with a good heart.
Thank you for always keeping to your word.
Help was wonderful and restored my faith in people.
I consider myself blessed I was able to receive your help.
I have been repeatedly impressed with your professionalism.
Consideration and efficiency.
Grateful for your honesty.
Thank you for your free professional advice.
Explained the facts concisely without any complications.
Would highly recommend you to anyone.
Sure to recommend you to my friends and colleagues.
Glad I had you on my side at mediation.
Will thoroughly recommend you to anyone.
Very sensible but protective at mediation.
So impressed with your return phone calls to me.
So impressed by you trying to protect me.
Advice invaluable and straightforward.
Professional but at the same time caring.
Always took the time to have an in-depth discussion.
Would not hesitate to recommend you to anyone.
Have no hesitation in highly recommending you to anyone.
Explained legal costs very clearly.
Genuine highly skilled Lawyer.
No complicated legal jargon.
You were right from the beginning Eric.
Available day, night and weekends.
No words to express my thanks and deep gratitude.
Compassion and long and hard devoted hours.
Immediate response to my phone calls and emails.
Personal and professional manner.
Explained things in a language that I could understand.
Free help and would recommend you to anybody.
Discreet manner handling a difficult situation.
Free initial advice delivered the same day as my enquiry.
Plain English answers and no complicated legal jargon.
Setting out easy to read information on legal fee costs.
I have full faith in your integrity.
Answered my questions quickly and thoroughly.
Very grateful I had someone like you representing me.
Explained things so clearly.
Patience and understanding.
The first thing that struck me was how approachable you are.
Advice in plain English and knowledgeable.
Professional, genuine and honest.
Mum still talks about how wonderful you were.
Outstanding professionalism.
Availability was outstanding.
Perseverance and especially your patience.
I appreciate your integrity.
Never failed to be transparent and brutally honest.
Kept to your word on legal costs.
Answered to phone every time I called.
Explained it to me so clearly.
We are always available for a free no obligation discussion
1800 960 156
Sydney
Eric Butler, Solicitor
Sydney NSW 2000.
Level 13, 111 Elizabeth Street ,
i

1800 960 156
Melbourne
Eric Butler, Solicitor
Melbourne VIC 3000.
Level 11, 456 Lonsdale Street,
i

1800 960 156
Brisbane
Eric Butler, Solicitor
Brisbane Brisbane QLD 4000.
Level 10, 95 North Quay,
i

1800 960 156
Newcastle
Eric Butler, Solicitor
Newcastle NSW 2300.
Level 1, 45 Hunter Street,
i

1800 960 156