Blog
August 27, 2017 |
NSW Court Rectifies Fraud in Will Contest
From 1992 until 2006 the plaintiff, together with his de facto were the registered proprietors, as joint tenants, of a property in Sydney. The plaintiff and the deceased had lived together for about 38 years. The plaintiff paid a deposit of $100,000 and obtained a mortgage of $150,000 to complete the purchase. The plaintiff was able, in 1993, to discharge the mortgage as a result of a cash advance from his father. The title deeds then held by the plaintiff and his de facto in their home in a safe.
It 2006 the de deceased's severed the joint tenancy without providing any notice to the plaintiff. Late 2006 the deceased advised her daughter, that she had severed her joint tenancy with the plaintiff and actively concealed that fact from him and asked her in turn to keep that fact from the plaintiff as well. The daughter, however, informed the plaintiff shortly after the death of the deceased that the joint tenancy had been severed in 2006 and that her mother had left a will dated 11 August 1980 in which she left the whole of her estate to her.
After the death of the deceased the plaintiff and the daughter reached an agreement to have the property returned to the original entity, joint tenants. To give legal effect to the agreement they needed the approval of the court to change the entity and the provision in the will.
The court was asked to make certain declarations by consent of the parties. The court has a very wide discretion to make declaratory orders and in its discretion, may determine that it is inappropriate to make a declaration. Because the matter is one of the exercise of discretion, special facts in a particular case may mean that the discretion is exercised other than in accordance with principle.
The court held there were four propositions at law. First, declarations are somewhat of a rarity when made by consent. Secondly, the making of a declaration is a judicial act determining and pronouncing a legal right. Thirdly, as an order of the court, a declaration binds the parties to the proceedings but, because the impact of a declaration may not be confined to the parties, in doing so a court needs to take into account therefore the possible consequences of any declaratory relief granted. Fourthly, in circumstances where the court is satisfied the declaration is confined to the private rights between the various parties, it may be appropriate to make the orders sought.
The court was satisfied that the deceased unilaterally severed the joint tenancy without notice to the plaintiff and actively concealed that severance from him. Her conduct was fraudulent and the court made the orders sought by the two parties.
Eric Butler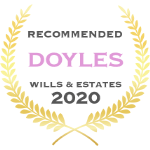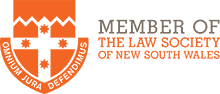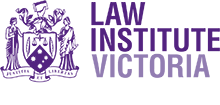 Testimonials
Exceptional skills of compassion and understanding.
Kindness and listening skills.
Professional and people are lucky to call you "mate".
I will always remember and hold you in great esteem.
A good bloke with a good heart.
Thank you for always keeping to your word.
Help was wonderful and restored my faith in people.
I consider myself blessed I was able to receive your help.
I have been repeatedly impressed with your professionalism.
Consideration and efficiency.
Grateful for your honesty.
Thank you for your free professional advice.
Explained the facts concisely without any complications.
Would highly recommend you to anyone.
Sure to recommend you to my friends and colleagues.
Glad I had you on my side at mediation.
Will thoroughly recommend you to anyone.
Very sensible but protective at mediation.
So impressed with your return phone calls to me.
So impressed by you trying to protect me.
Advice invaluable and straightforward.
Professional but at the same time caring.
Always took the time to have an in-depth discussion.
Would not hesitate to recommend you to anyone.
Have no hesitation in highly recommending you to anyone.
Explained legal costs very clearly.
Genuine highly skilled Lawyer.
No complicated legal jargon.
You were right from the beginning Eric.
Available day, night and weekends.
No words to express my thanks and deep gratitude.
Compassion and long and hard devoted hours.
Immediate response to my phone calls and emails.
Personal and professional manner.
Explained things in a language that I could understand.
Free help and would recommend you to anybody.
Discreet manner handling a difficult situation.
Free initial advice delivered the same day as my enquiry.
Plain English answers and no complicated legal jargon.
Setting out easy to read information on legal fee costs.
I have full faith in your integrity.
Answered my questions quickly and thoroughly.
Very grateful I had someone like you representing me.
Explained things so clearly.
Patience and understanding.
The first thing that struck me was how approachable you are.
Advice in plain English and knowledgeable.
Professional, genuine and honest.
Mum still talks about how wonderful you were.
Outstanding professionalism.
Availability was outstanding.
Perseverance and especially your patience.
I appreciate your integrity.
Never failed to be transparent and brutally honest.
Kept to your word on legal costs.
Answered to phone every time I called.
Explained it to me so clearly.
We are always available for a free no obligation discussion
1800 960 156
Sydney
Eric Butler, Solicitor
Sydney NSW 2000.
Level 13, 111 Elizabeth Street ,
i

1800 960 156
Melbourne
Eric Butler, Solicitor
Melbourne VIC 3000.
Level 11, 456 Lonsdale Street,
i

1800 960 156
Brisbane
Eric Butler, Solicitor
Brisbane Brisbane QLD 4000.
Level 10, 95 North Quay,
i

1800 960 156
Newcastle
Eric Butler, Solicitor
Newcastle NSW 2300.
Level 1, 45 Hunter Street,
i

1800 960 156