Blog
August 22, 2017 |
NSW Will Dispute Lawyer makes inappropriate Application to the Court.
Link:
Edmonds v Morrissey [2016] NSWSC 342
The Proceedings Commenced in error:
The first application  by the executor asked for the courts "Judicial advice" whereas the correct application related to questions of "construction'. Construction, referring to the meaning of the words in question.
Construction of the will to determine the meaning of the words "issue children" – whether intention to narrow usual meaning of "issue" or whether sufficiently clear that words were used in error when other words must have been intended.
Case Summary:
This is some of what the Judge said;
These proceedings concerned the last will of the will maker who died on 2 July 1948. In particular, the proceedings were concerned with a gift of the will makers real property.
The plaintiff and the first defendant were the trustees under the last will of the will maker dated 28 October 1938. They were grandchildren of the will maker. 
A difference of opinion emerged between the plaintiff and the first defendant as to whether the gift in remainder is shared equally by the plaintiff and the first defendant, or whether it is shared by the plaintiff as to one third, the first defendant as to one third, and the children of Imelda Shiels equally as to the remaining third.
By a Summons filed on 18 May 2015 the plaintiff sought judicial advice in relation to this difference of opinion. The first defendant was then the only defendant. The first defendant (who is 85 years of age) and the plaintiff (who is 77 years of age) took opposing sides. The matter so constituted came on for hearing on 2 November 2015.
When the matter was called on I expressed the view that proceeding by way of a Summons for judicial advice was not appropriate in circumstances where questions of construction were involved, and where not all interested persons or potentially affected persons were made parties to the proceedings or otherwise given an opportunity to be heard. So as not to waste time, the Court received submissions from the plaintiff and the first defendant; directions were later made to facilitate the joinder to the proceedings of the children of Imelda Shiels (Mr Paul Shiels and Mr Peter Shiels) and the giving of notice of the proceedings to the other grandchildren of Thomas Patrick Morrissey. On at least one possible construction, these grandchildren would share in a portion of the gift.
An Amended Summons, which took the form of a construction summons, was filed on 24 November 2015.Paul Shiels and Peter Shiels were added as the second and third defendants respectively. Directions were made for the Amended Summons to be served upon the other grandchildren of Thomas Patrick Morrissey, and for such grandchildren to seek to be joined to the proceedings if they wished. None of them sought to do so. Directions were also made for the filing and serving of written submissions and for the making of any requests for a further oral hearing. Further written submissions were filed and served. All parties were content for the matter to be determined without any further oral hearing.
Court Order:
The court allowed an amended summons to be filed.  
 Eric Butler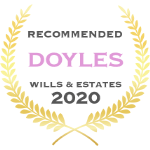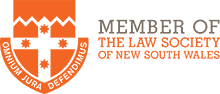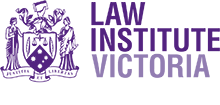 Testimonials
Exceptional skills of compassion and understanding.
Kindness and listening skills.
Professional and people are lucky to call you "mate".
I will always remember and hold you in great esteem.
A good bloke with a good heart.
Thank you for always keeping to your word.
Help was wonderful and restored my faith in people.
I consider myself blessed I was able to receive your help.
I have been repeatedly impressed with your professionalism.
Consideration and efficiency.
Grateful for your honesty.
Thank you for your free professional advice.
Explained the facts concisely without any complications.
Would highly recommend you to anyone.
Sure to recommend you to my friends and colleagues.
Glad I had you on my side at mediation.
Will thoroughly recommend you to anyone.
Very sensible but protective at mediation.
So impressed with your return phone calls to me.
So impressed by you trying to protect me.
Advice invaluable and straightforward.
Professional but at the same time caring.
Always took the time to have an in-depth discussion.
Would not hesitate to recommend you to anyone.
Have no hesitation in highly recommending you to anyone.
Explained legal costs very clearly.
Genuine highly skilled Lawyer.
No complicated legal jargon.
You were right from the beginning Eric.
Available day, night and weekends.
No words to express my thanks and deep gratitude.
Compassion and long and hard devoted hours.
Immediate response to my phone calls and emails.
Personal and professional manner.
Explained things in a language that I could understand.
Free help and would recommend you to anybody.
Discreet manner handling a difficult situation.
Free initial advice delivered the same day as my enquiry.
Plain English answers and no complicated legal jargon.
Setting out easy to read information on legal fee costs.
I have full faith in your integrity.
Answered my questions quickly and thoroughly.
Very grateful I had someone like you representing me.
Explained things so clearly.
Patience and understanding.
The first thing that struck me was how approachable you are.
Advice in plain English and knowledgeable.
Professional, genuine and honest.
Mum still talks about how wonderful you were.
Outstanding professionalism.
Availability was outstanding.
Perseverance and especially your patience.
I appreciate your integrity.
Never failed to be transparent and brutally honest.
Kept to your word on legal costs.
Answered to phone every time I called.
Explained it to me so clearly.
We are always available for a free no obligation discussion
1800 960 156
Sydney
Eric Butler, Solicitor
Sydney NSW 2000.
Level 13, 111 Elizabeth Street ,
i

1800 960 156
Melbourne
Eric Butler, Solicitor
Melbourne VIC 3000.
Level 11, 456 Lonsdale Street,
i

1800 960 156
Brisbane
Eric Butler, Solicitor
Brisbane Brisbane QLD 4000.
Level 10, 95 North Quay,
i

1800 960 156
Newcastle
Eric Butler, Solicitor
Newcastle NSW 2300.
Level 1, 45 Hunter Street,
i

1800 960 156