Blog
September 5, 2017 |
What questions to ask a NSW will dispute lawyer in your selection process?
Starting your claim or your defence of a claim on the right track is extremely important. I have seen my opposition start down the wrong track and then try to backtrack resulting in costly work attempting to correct errors. In one particular case, after two years incorrect preparation by my opposition the case went to a hearing before a judge and only then did the opposition realise they were wrong. 
The best way for you to ensure you get the correct start is to talk to an experienced solicitor about you case. If you decide you don't want to call me that's OK but do yourself a favour and ask which ever solicitor you do call a number of questions to attempt to ascertain his or her knowledge, experience and commitment to you.
How many claimants or defendants has he or she represented in this area of law?
Does he or she work solely in wills and estates law or also other areas of law as well?
Unfortunately in NSW in Queensland there is no law saying you can't call yourself a "specialist". You are allowed to. So you need to ask is he or she accredited if you want certainty about his or her ability in this law.
If he or she is an Accredited Specialist, is that Specialisation in Wills & Estates Law or some other law such as General Litigation, Personal Injury, Compensation Law or Family Law (Divorce Law)?
What is his or her workload. How many files are they handling at the one time?
How many other office staff in the firm will be working on your file and billing you for their work?
What will the legal costs be and can you have a copy of any proposed legal costs agreement to allow you to read the fine print before you engage him or her.
Verbal guarantees about legal fees are not worth anything. Costs agreements are required to be in writing if the fees exceed $1500 in most States. At the end of the day a court costs assessor will look at the written agreement unless of course you can prove your solicitor was guilty of misconduct. Hard to prove.
I am not suggesting that a solicitor with no experience in wills and estates or with no specialist accreditation in wills and estates, working in other areas of law and with staff to help, is not capable of doing the work for you perfectly well. That would be an absurd suggestion because all lawyers are well educated in the law and well trained. You may well end up with a speedy outcome incurring reasonable legal costs with a fine result.
What I do suggest is that you ask questions of prospective solicitors during your selection process to ensure that you have enough information to make an educated decision about your final choice.
Eric Butler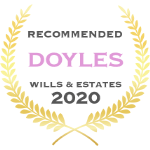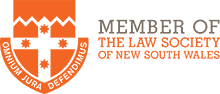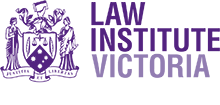 Testimonials
Exceptional skills of compassion and understanding.
Kindness and listening skills.
Professional and people are lucky to call you "mate".
I will always remember and hold you in great esteem.
A good bloke with a good heart.
Thank you for always keeping to your word.
Help was wonderful and restored my faith in people.
I consider myself blessed I was able to receive your help.
I have been repeatedly impressed with your professionalism.
Consideration and efficiency.
Grateful for your honesty.
Thank you for your free professional advice.
Explained the facts concisely without any complications.
Would highly recommend you to anyone.
Sure to recommend you to my friends and colleagues.
Glad I had you on my side at mediation.
Will thoroughly recommend you to anyone.
Very sensible but protective at mediation.
So impressed with your return phone calls to me.
So impressed by you trying to protect me.
Advice invaluable and straightforward.
Professional but at the same time caring.
Always took the time to have an in-depth discussion.
Would not hesitate to recommend you to anyone.
Have no hesitation in highly recommending you to anyone.
Explained legal costs very clearly.
Genuine highly skilled Lawyer.
No complicated legal jargon.
You were right from the beginning Eric.
Available day, night and weekends.
No words to express my thanks and deep gratitude.
Compassion and long and hard devoted hours.
Immediate response to my phone calls and emails.
Personal and professional manner.
Explained things in a language that I could understand.
Free help and would recommend you to anybody.
Discreet manner handling a difficult situation.
Free initial advice delivered the same day as my enquiry.
Plain English answers and no complicated legal jargon.
Setting out easy to read information on legal fee costs.
I have full faith in your integrity.
Answered my questions quickly and thoroughly.
Very grateful I had someone like you representing me.
Explained things so clearly.
Patience and understanding.
The first thing that struck me was how approachable you are.
Advice in plain English and knowledgeable.
Professional, genuine and honest.
Mum still talks about how wonderful you were.
Outstanding professionalism.
Availability was outstanding.
Perseverance and especially your patience.
I appreciate your integrity.
Never failed to be transparent and brutally honest.
Kept to your word on legal costs.
Answered to phone every time I called.
Explained it to me so clearly.
We are always available for a free no obligation discussion
1800 960 156
Sydney
Eric Butler, Solicitor
Sydney NSW 2000.
Level 13, 111 Elizabeth Street ,
i

1800 960 156
Melbourne
Eric Butler, Solicitor
Melbourne VIC 3000.
Level 11, 456 Lonsdale Street,
i

1800 960 156
Brisbane
Eric Butler, Solicitor
Brisbane Brisbane QLD 4000.
Level 10, 95 North Quay,
i

1800 960 156
Newcastle
Eric Butler, Solicitor
Newcastle NSW 2300.
Level 1, 45 Hunter Street,
i

1800 960 156