Blog
August 19, 2017 |
Why Challenging a Will in NSW failed
Link:  
Estate Cockell; Cole v Paisley [2016] NSWSC 349
Summary of the evidence:
These proceedings required determination of competing claims to representation, and beneficial entitlement, to a small deceased estate.
The claim was that the deceased did not have the required mental capacity primarily based upon an assertion that he suffered from delusional thinking. However, the Judge found that was not so at the time of the last will. This is a reminder that the time line of events is always critical in these cases.
The Judge said;
 "Throughout the period during which the four wills were executed, the deceased suffered chronic and persistent mental health problems diagnosed (by his treating psychiatrist over much of that period) as a manic depressive psychosis or, using different terminology, a bipolar affective disorder."
Whatever the correct medical diagnosis, it is plain that the deceased, from time to time, lacked capacity to make a will. A central question for these proceedings is whether he lacked testamentary capacity at the particular times he executed particular testamentary instruments.
When he executed the last two of the wills he suffered, from time to time, delusional thinking in the form of a belief that he had a special relationship with the Kingdom of Belgium such as to entitle him to claim diplomatic immunity. The judge held however that it did not operate to poison his mind against the plaintiff, or any other person.
The same is not true of the ultimate will. With encouragement from the defendant, and time for reflection, the deceased there nominated the St Vincent de Paul Society as his sole beneficiary. No delusional thoughts of any description affected the deceased's free exercise of his testamentary power on that occasion. On the contrary. With the defendant's gentle encouragement, he rose above any commitment he had to Queen Fabiola, or Belgium; he freely directed his bounty elsewhere.
Nomination of St Vincent de Paul as his beneficiary was consistent with the deceased's long-standing devotion to Christianity: first, to the Anglo-Catholic tradition of the Anglican Church and, later, the Roman Catholic tradition.
The existence of the plaintiff was not known to either the defendant or the deceased's treating psychiatrist. The deceased mentioned her to neither of them, despite close relationships with each of them.
To suggest, as the plaintiff did, that his non-disclosure of her existence was a product of delusional thinking on the part of the deceased is objectively unsound. The deceased's pattern of delusional thought did not commence until long after both the defendant and the psychiatrist had come to know him well. His delusional belief about his diplomatic standing did not extend to a belief that he had a family connection with the Belgian royal family, or include a denial of his own family relationships."
About the Claimant: 
The plaintiff was a maternal aunt of the deceased and had "standing" to participate in the proceedings as a beneficiary in the event that the deceased is held to have died wholly, or partially, intestate.
About the Defendant: 
The defendant was a friend of the deceased, acted as his solicitor in drafting four wills for him, over a period spanning decades. He was named as the deceased's executor in each will. He retired from legal practice in 2014, shortly after the commencement of these proceedings. His former employee, subsequently his partner, took over his firm and presently acts for him in these proceedings.
Court Order:
The plaintiff's application was dismissed and the defendant's cross claim, a grant of probate in solemn form should be pronounced in his favour, confirmatory of the grant in common form earlier made.
Order that a grant of probate in solemn form be made to the defendant in respect of the will.
Order that the proceedings be referred to the Registrar for completion of the grant, in an appropriate form, under her direction.
Order that the statement of claim be dismissed.
Eric Butler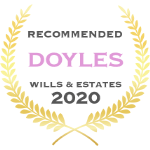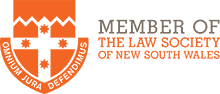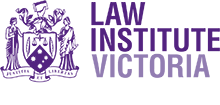 Testimonials
Exceptional skills of compassion and understanding.
Kindness and listening skills.
Professional and people are lucky to call you "mate".
I will always remember and hold you in great esteem.
A good bloke with a good heart.
Thank you for always keeping to your word.
Help was wonderful and restored my faith in people.
I consider myself blessed I was able to receive your help.
I have been repeatedly impressed with your professionalism.
Consideration and efficiency.
Grateful for your honesty.
Thank you for your free professional advice.
Explained the facts concisely without any complications.
Would highly recommend you to anyone.
Sure to recommend you to my friends and colleagues.
Glad I had you on my side at mediation.
Will thoroughly recommend you to anyone.
Very sensible but protective at mediation.
So impressed with your return phone calls to me.
So impressed by you trying to protect me.
Advice invaluable and straightforward.
Professional but at the same time caring.
Always took the time to have an in-depth discussion.
Would not hesitate to recommend you to anyone.
Have no hesitation in highly recommending you to anyone.
Explained legal costs very clearly.
Genuine highly skilled Lawyer.
No complicated legal jargon.
You were right from the beginning Eric.
Available day, night and weekends.
No words to express my thanks and deep gratitude.
Compassion and long and hard devoted hours.
Immediate response to my phone calls and emails.
Personal and professional manner.
Explained things in a language that I could understand.
Free help and would recommend you to anybody.
Discreet manner handling a difficult situation.
Free initial advice delivered the same day as my enquiry.
Plain English answers and no complicated legal jargon.
Setting out easy to read information on legal fee costs.
I have full faith in your integrity.
Answered my questions quickly and thoroughly.
Very grateful I had someone like you representing me.
Explained things so clearly.
Patience and understanding.
The first thing that struck me was how approachable you are.
Advice in plain English and knowledgeable.
Professional, genuine and honest.
Mum still talks about how wonderful you were.
Outstanding professionalism.
Availability was outstanding.
Perseverance and especially your patience.
I appreciate your integrity.
Never failed to be transparent and brutally honest.
Kept to your word on legal costs.
Answered to phone every time I called.
Explained it to me so clearly.
We are always available for a free no obligation discussion
1800 960 156
Sydney
Eric Butler, Solicitor
Sydney NSW 2000.
Level 13, 111 Elizabeth Street ,
i

1800 960 156
Melbourne
Eric Butler, Solicitor
Melbourne VIC 3000.
Level 11, 456 Lonsdale Street,
i

1800 960 156
Brisbane
Eric Butler, Solicitor
Brisbane Brisbane QLD 4000.
Level 10, 95 North Quay,
i

1800 960 156
Newcastle
Eric Butler, Solicitor
Newcastle NSW 2300.
Level 1, 45 Hunter Street,
i

1800 960 156